More and More UK baby deliveries !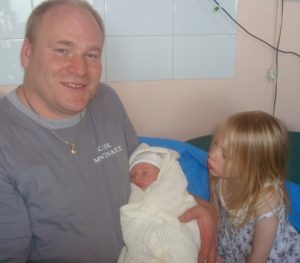 You can't help but feel elated when your efforts bear fruit. We found similar success in our efforts at the United Kingdom this year. New Life Georgia is proud to announce that we recently had our 5th delivery in the UK this year. So far!
A triumphant couple from the UK celebrated the birth of their son four days ago. The proud daddy was holding his newborn – who looks quite a lot like him, we must add – and could not hide the excitement the baby brought in their lives. The baby was conceived via our surrogacy program, in which we use IVF technology to insert a fertilised embryo into the surrogate mother. We at New Life Global Network make it our priority to monitor the surrogate mother during her pregnancy and repeatedly check the health of the baby at various stages of its growth.
The new parents are truly grateful to their lovely surrogate mother, who undoubtedly looked after their baby very well during the pregnancy. They are in extremely high spirits – with good reason of course – and are already speaking of their son's future with such enthusiasm that it is too apparent how much joy he has brought them. The surrogacy program at New Life Global Network thus has another success to speak of, and seeing how our operations in the UK are expanding rapidly, we feel it will not be too long before we make many more couples around here happier by introducing a little one in their lives.