Nigerian Baby Girls is Born in New Life India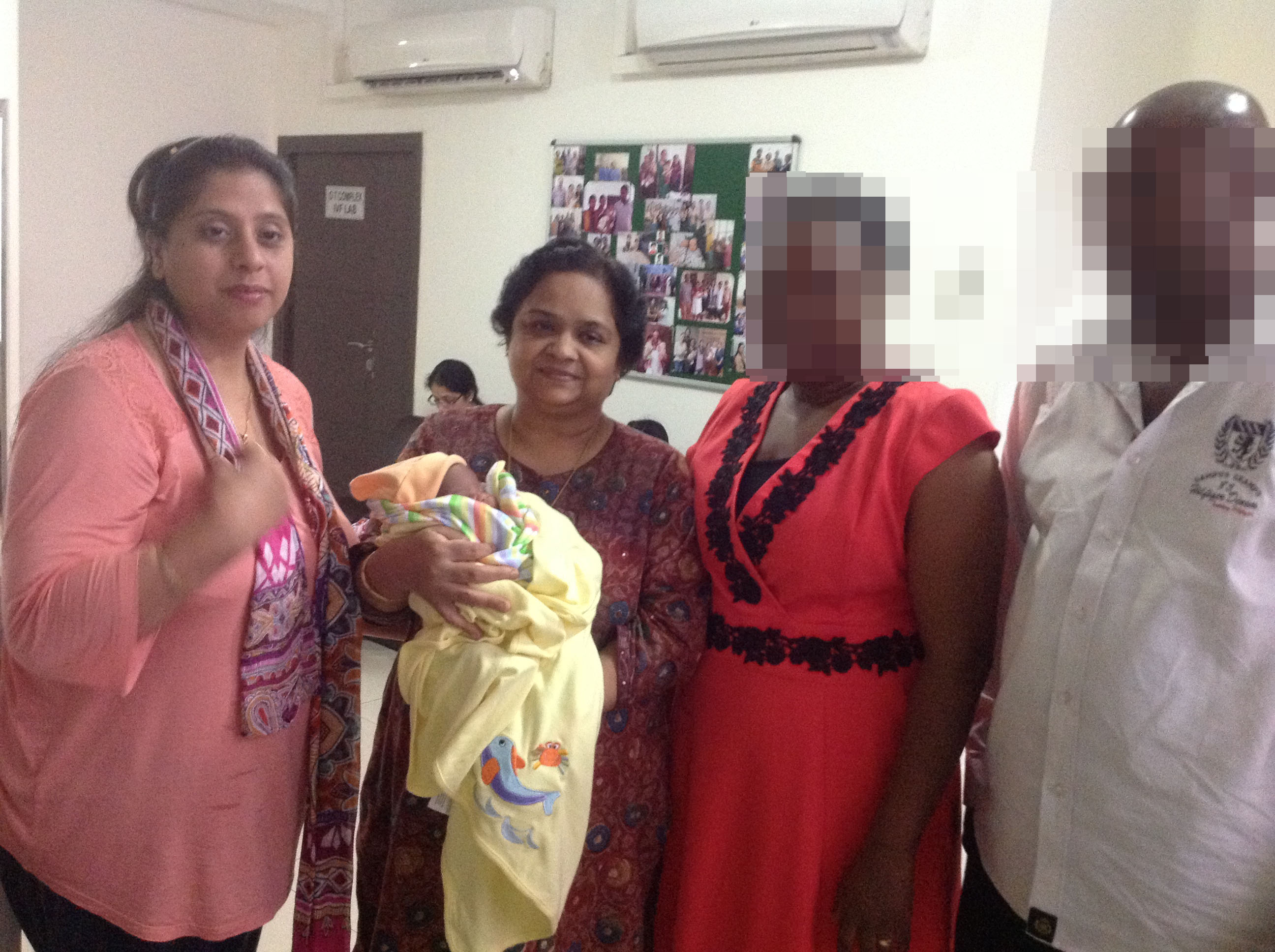 A new sparkle in this Nigerian couple's eyes was to be seen when they were blessed with a little baby girl. The couple shared their story of the painful experience they had to go through some time ago. The intended mother had a miscarriage three times and therefore it was difficult of her to cope with the idea of infertility. The psychological stress that a woman as well as her husband has to go through when the instinctive need of caring for a child doesn't come true is very forceful and it can be destructive physically as well as psychologically.
This was the time when the couple found New Life. It was the experts at the "New Life" that consulted the Nigerian couple about the various kinds of treatments they can take to realize their dream of parenthood.  They investigated and analyzed the different services – surrogacy, egg donation, sperm donation treatments we provided. They examined the surrogacy process in detail and then chose to opt for it. Through our extensive database they were able to find the perfect match.
The surrogate was welcomed by the Intended parents, who was accommodated by them and paid for all the costs regarding the surrogate.
Finally on 2nd September they were able to welcome their new baby girl. The couple were satisfied with our services and soon intended to gift their baby girl with a sibling using the frozen egg services we provide.
We wish the couple all the best for their endeavors!!