Natia Grigalashvili
Financial Manager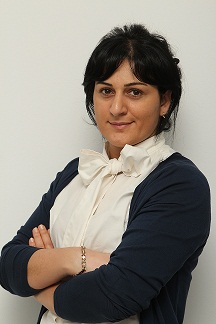 Natia holds her Bachelor degree in Business Administration, Tourism Management. She has more than six years of work experience at AO Taoprivatbank. She has obtained her accounting skills from Georgian Federation of Professional Accountants and Auditors , operating according to International Standards of Accounting.
She is distinguished among our team by her strong skills in business administration, as well as analytical and organizational skills. She is great team player and effective decision- maker with high sense of responsibility.
Natia is a valued member of our large and dedicated staff. She works mostly behind the scenes on financial issues. Natia manages all financial aspects of the programs. She performs all levels of administration regarding account transactions and management and is known for delivering clear and unbiased information.