Mariam- God mother of the Georgian baby born through the Surrogacy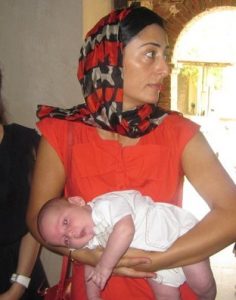 Knowing from her own experience how a long journey of surrogacy requires lot of emotional and energy investments Mariam frequently gets personally attached to the patients.
She happens to be a god mother of the baby recently born through our surrogacy program. Georgian couple expressed that they were highly honored when Mariam christened their baby last week. Mariam was all smiles and ready to participate in bringing up the baby together with his lovely parents.