Lorena González
Country Manager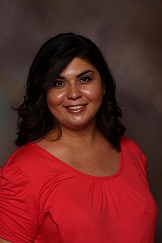 Mrs. Lorena has years of extensive experience in administrative field. She has worked for Internal Revenue Service (IRS) in Kansas City, MO United States. Before that she served as an Account Specialist at Con-Way Truckload in Laredo, TX, United States. She has worked for United Applicators, Inc., Account Temps: Fairbanks Scales, Inc.; Aerotek: PPG Chemical Management.
Lorena has completed courses at MCC – Longview Community College Lee's Summit, MO United States, as well as at Devry University, Chicago, IL United States, major in Computer Engineering Technology.
As a Country Manager at New Life Mexico, Lorena welcomes all international patients to discuss their initial questions in details, introduces available programs and makes negotiations with all international intended parents for final agreement.
All international intended parents, who would like to carry out surrogacy or/and egg donation program in Mexico, are welcome to contact Lorena to get answers to their initial questions, clarify different aspects of all programs, to negotiate and sign the agreement with the clinic. She is fluent in English and Spanish.
Phone:
Office: +52 (998) 802-2631
Cellular: +52 (998) 173-7575
E-mail: lorena@newlifemexico.net
Skype: newlifecancun