Karen Vanessa González Garza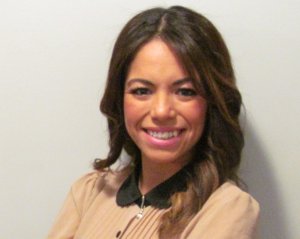 Medical Coordinator ( Cancun)
A dedicated and motivated team member Karen is a great asset to New Life Mexico. She loves kids and most her job experience is related to making them happy. Karen has worked as a Receptionist at Claussel Studios in Cancun, Mexico, entertainer of the Kids club at Riu Caribe, a Leader of the Kids Club Team at Beach Palace Resort. She also has experience in hospitality service and administration.
At New Life Mexico Karen spends significant time with the egg donors and the surrogate mothers to make sure they are well looked after and guided accordingly. She is also in charge of helping the doctor with assigning the surrogate mothers to particular programs, controlling the cycle synchronization between the egg donor/patients and surrogate mothers, monitoring the surrogates and egg donors that they are following doctors instructions and making sure about overall accuracy of the programs. Moreover, she coordinates the repeated programs with frozen embryo transfers and guides intended parents accordingly. Both Karen and Kelly are working together in Cancun to make sure the programs are running as smoothly as possible.
Karen is a primary contact person for intended parents during the medical phase of the program or in case of their need for repeated trial with frozen embryos.
E-mail: karen@newlifemexico.net
Mob: (+52) 998 148 92 68
Tel: (+52) 998 802 2631