Happiness in Australian Family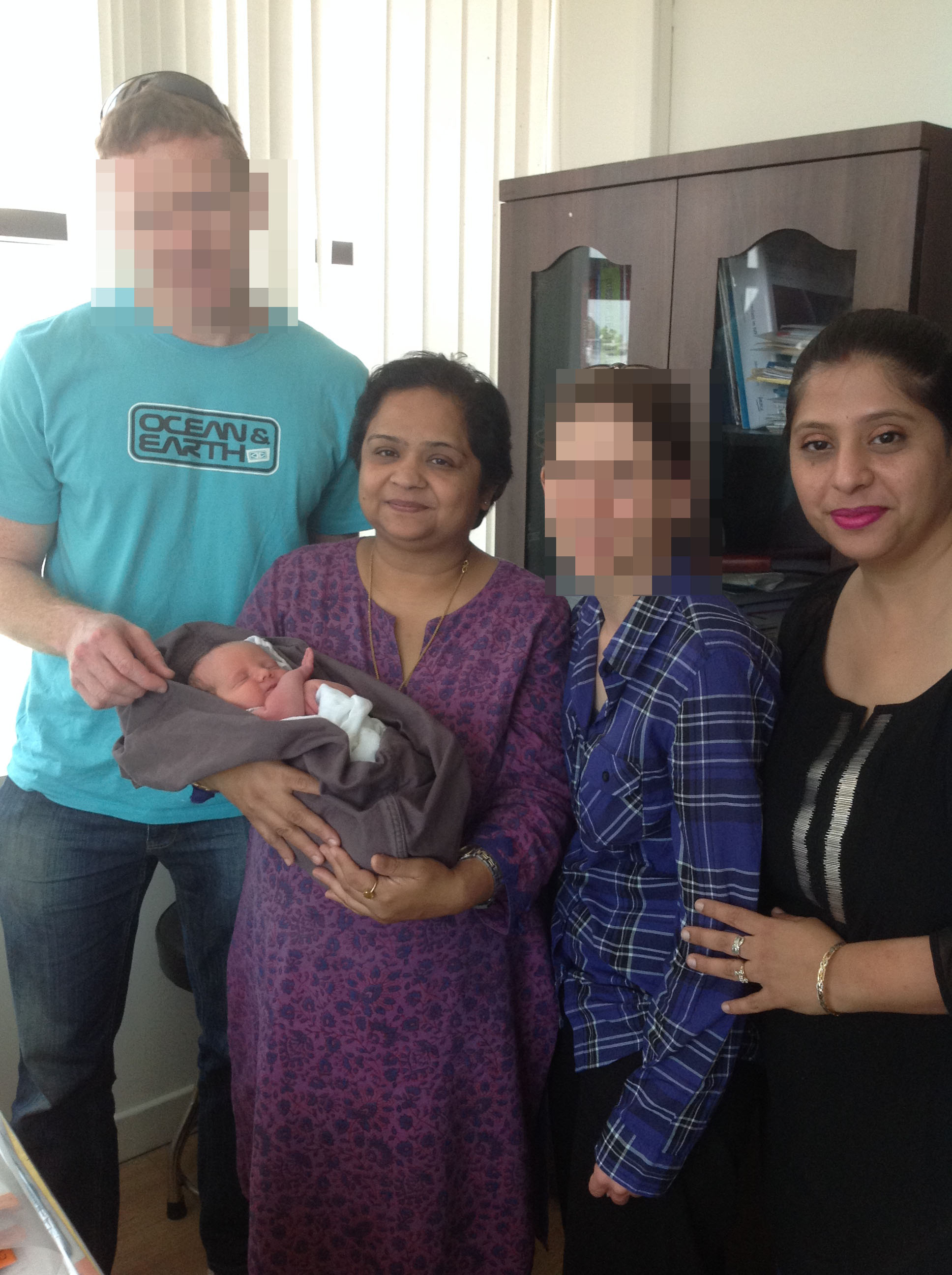 Happiness comes in various shapes and sizes. Happiness for some comes in form of money and for others it comes in form of love. Great happiness came to Nicola and Ben, after trying for 8 long years and 12 unsuccessful trials. They had one ectopic pregnancy with the help of another clinic as well. As a last ray of hope, they set their feet in the New Life India clinic. With the help of New Life Organization and our talented doctor, Dr. Deeksha, now they have been blessed with a beautiful and lovely baby girl, who was born on August 12, 2014. The happy and ecstatic couple, now parents of an angel, is hereby heartily congratulated by the New Life team.
Egg donation is a new hope for parents who have been unable to conceive on their won, who have lost all hopes for a healthy and beautiful baby of their own. New Life offers two types of surrogacy, traditional as well as gestational surrogacy. The traditional surrogacy process, is the procedure where the mother is implanted with the sperm from the father-to-be or a donor. On the other hand gestational surrogacy is the process in which the mother to be's or the surrogate mother's eggs are extracted and fertilized with the father's sperm in a thawing machine which is spun at a high speed and fertilized. The embryo is grown in the lab and the embryo is then implanted in the mother's or surrogate's womb.
A beautiful baby is then born and brings all the joys that the parents had ever dreamt of.